March 31, 2017 - Constitutional Court Decision
- Two weeks ago, a fellow BIMI missionary was traveling home from the states to the field, with a long overnight layover in Moscow. I booked a hotel room for him and met him at the airport. We had a great time of fellowship.
- I was in Israel from March 22-30 to help with a ministry project. That trip had nothing to do with what is happening with the legal struggles here in Russia, but it was a refreshing time of service for the Lord.
- Just before I went to Israel, my lawyers asked me if I could go to the local courthouse and make copies of my entire case file. At the court, they gave me a table in the archive room, and a large package of papers. I used my phone to take pictures of 122 pages of documents, and many photographs and other papers in the case file. I took two pictures of each page so I would be sure to get a clear image. As I was snapping all these photos with my smartphone, I remembered spy shows that I had seen on TV when I was a kid. The spy always had a miniature camera to take pictures of secret documents in the enemy archive. I told the clerk in the archive room, "I feel like a hollywood spy." She didn't seem to think that was very funny. I snapped a total of 345 pictures. Then I had to go home and sort through them all and pick the best ones and send them to the lawyers. That used up most of the afternoon. I had to go back the next day to re-take a picture of one page that did not get a clear photo.
- I met with my realtor about the sale of our apartment, and he had no good news for me. The market is still as dead as it can be. What is worse, another apartment in my building just went up for sale. There are now three two-level apartments for sale in my building, besides the 5 or 6 other apartments in town that are in my size and price range. We look at all of these as our competitors. I recently dropped my asking price to be in the same range as these other apartments. A prospective buyer will look at every apartment that fits his needs. Price is not the only factor, but the buyer will pick one of the available options, and price is a big issue. I am nervous about leaving here without making the sale. I have some trusted people here who can handle the sale, but I don't have a lot of confidence in Russia's future. I feel there is a risk of losing everything if things change drastically.
- As I was leaving to go to Israel, I waited for a taxi in front of my home. An elderly lady walked by with bags of vegetables. She stopped and asked me, "Where is your girl?" She noticed that my wife has been gone, and she wanted me to tell her hello and wish her good health and success and many other things that Russians wish upon you. She lives in our building, and Ruth has been to her apartment many times to give her cookies and other treats, always with a Gospel tract.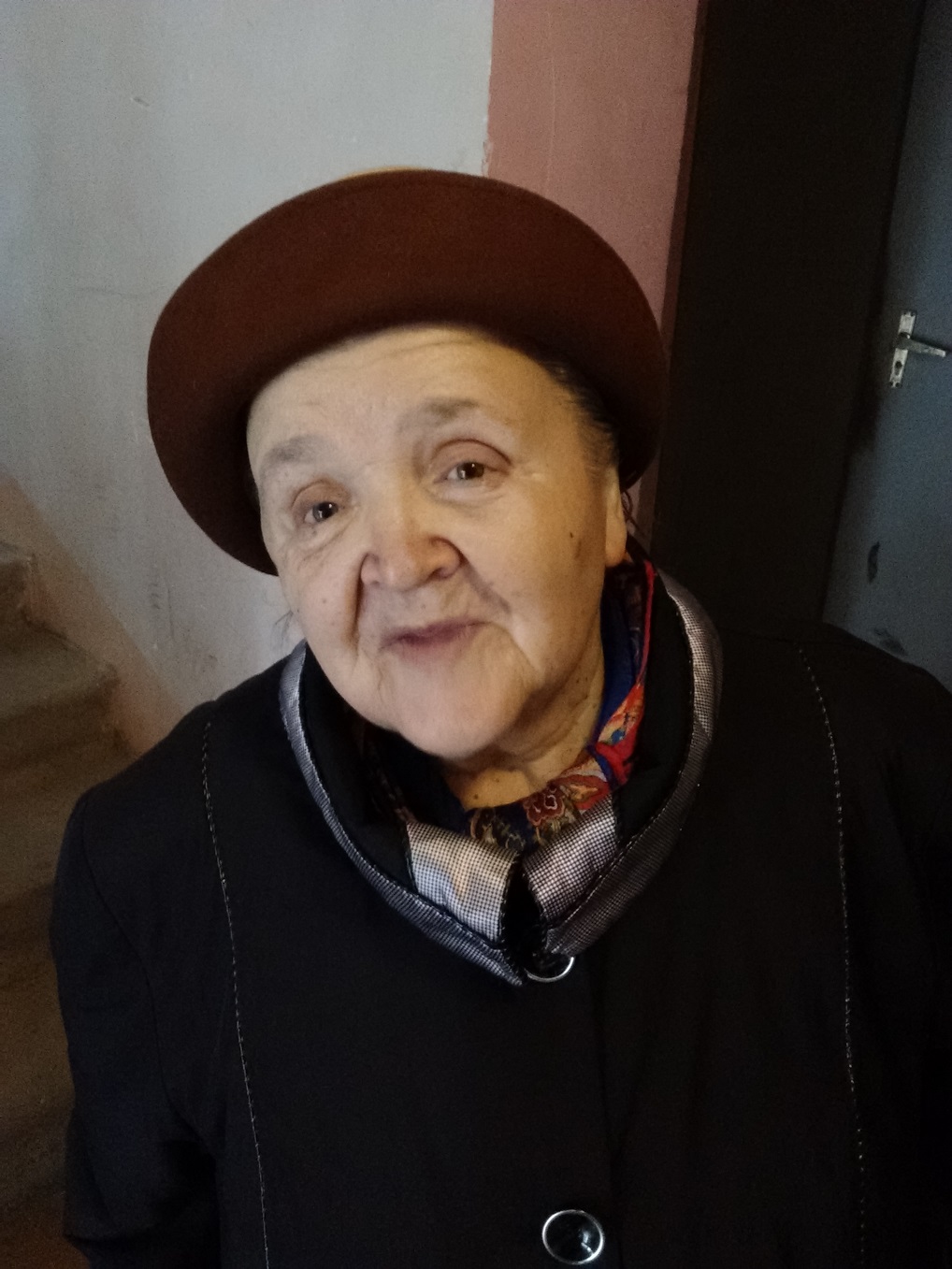 --our neighbor lady misses my wife--
- Yesterday, my lawyers filed an appeal to the European Court of Human Rights. It normally takes a few years for this court to reach a decision, so there's no short term relief to be found there. It is almost certain that the ECHR will rule in my favor. Russia may or may not respect the ECHR's decision if it finds a violation in my case, but it would be an embarrassment to them, and might result in an amendment to the law. Filing the case puts international pressure on Russia. There is already some publicity about this filing in the media.
- This evening, I checked the website of the Constitutional Court to see if there was anything new about my case. I learned that they ruled against me a month ago, but they just now published the notice. My lawyers say that all my legal options in Russia have been exhausted. The courts have ruled that you must form a legal group if you want to meet together. I will meet with all of our people this week. If they are not willing to put their names on the paper and form a group, I will probably need to sell the house and give the money to missions. If they will form a legal group, I can give another American a power of attorney to use the house for the group's meetings.
- The Russian government is now taking steps to completely shut down the Jehovah's witnesses and confiscate all of their property. I'm no fan of these false witnesses, but if they don't have religious freedom, Baptists won't either. The Russians consider us to be just as much of a cult as the Jehovah's Witnesses are.
- While I was in Israel, there were several anti-government protests by young people all over Russia. They are especially agitated about recent reports about government corruption.
- I bought a plane ticket today. Moscow to Chicago, May 8, one way. Pray hard that the apartment will sell by then. Even if it doesn't, it's time for me to come home. I will need to resign as a BIMI missionary upon my return to the USA. Supporting churches will make their own decisions about when to discontinue our support, but Ruth and I would be grateful if some of them could keep us on through May, while we make our transition.
- A few days ago, I accepted a position as the dean of men and ministry at Providence Baptist College in Elgin, Illinois. I am sure that God wants to use me in the next phase of my ministry to help influence America by influencing young people to serve God.